A lot people say if you want to go abroad... get yourself raped [General Musharraf] - Pakistani activists have reacted with outrage to recent comments on rape victims by President Pervez Musharraf. He said that rape was a "money-making concern" and many argued it was a way to get money and a visa to emigrate. Pakistan's most-high profile rape victim, Mukhtar Mai, told the BBC no woman could subject herself to "such a horrendous experience" to make money. Women's groups and activists protested in Karachi on Friday, shouting: "Down with chauvinism".
'Money for justice'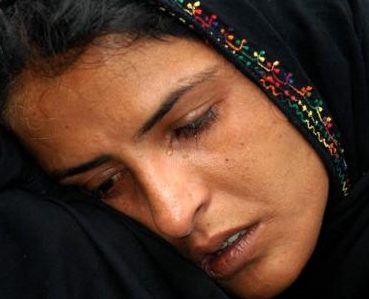 The president made his comments in an interview with the Washington Post on 13 September, incensing campaigners and others at home. "You must understand the environment in Pakistan. This has become a money-making concern," he said. "A lot of people say if you want to go abroad and get a visa for Canada or citizenship and be a millionaire, get yourself raped." In Karachi on Friday, 19 rights and advocacy groups vented their anger at the remarks, holding banners such as: "Who wants to be a millionaire - just get raped!" Sumar Mallah, a fisherman whose five-year-old daughter was raped and killed on 5 September, was at the rally. Mr Mallah said: "The police and the rapists have been insisting that I accept money and forget about my daughter. I will never settle for money. I want justice." Activist Fauzia Burney said: "General Musharraf's remarks are so shocking because they are so removed from reality."
Mukhtaran Mai Case In Khari Baat 21 April 2011 1/3
URL: http://youtu.be/cLqcN7z4FYE
Mukhtaran Mai Case In Khari Baat 21 April 2011 2/3
URL: http://youtu.be/Bfzv4qebG2M
Mukhtaran Mai Case In Khari Baat 21 April 2011 3/3
URL:http://youtu.be/GKb9BJ37fhc
Kal Aaj aur Kal (Abridged) Part 1/2 - Poem by Aitzaz Ahsan
URL:
http://youtu.be/4PeOqHgvoDA
Kal Aaj aur Kal (Abridged) Part 2/2 - Poem by Aitzaz Ahsan
URL:
http://youtu.be/ncxvGSdD0K4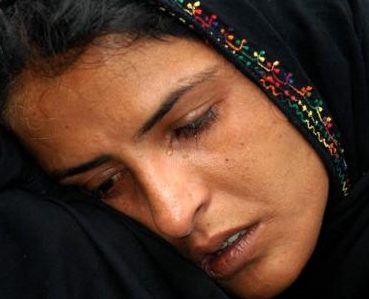 MULTAN: A Pakistani victim of a village council-sanctioned gang-rape, who became a symbol of the country's oppressed women, said on Thursday her life was in danger after the Supreme Court acquitted 13 men accused of the crime. Mukhtaran Mai was attacked on the orders of a village council in 2002 as a punishment because her brother – who was 12 at the time – was judged to have offended the honour of a powerful clan by allegedly having an affair with one of its women. Mai was an illiterate villager at the time but she defied taboos and shot to global fame by speaking out about her ordeal and taking her attackers to court. Mai had accused 14 men of being involved in raping her and in 2002, a court sentenced six of them to death while acquitting the others citing a lack of evidence. But in an appeal, the Lahore High Court not only upheld the eight acquittals but also overturned five of the six convictions. The death penalty for the sixth man, Abdul Khaliq, was commuted to life in prison. Mai appealed to the Supreme Court in 2005 but it rejected her appeal on Thursday, said Gohar Ali Shah, a lawyer for Mai.
Capital Talk (15th June 07) Part - 1
"I'm disappointed. Why was I made to wait for five years if this decision was to be given?" a sobbing Mai told Reuters by telephone from her village in the eastern province of Punjab shortly after the court announced the decision. "The accused can kill me and my family when they return home," Mai said. Her courage in defying centuries-old rural customs of repressing women won her human rights awards and made her a role model for many women in Pakistan. She is running a school for girls in her village with donations from the government and supporters at home and abroad. Mai said she would neither flee her village nor the country. "Life and death are in the hands of Allah … I will not shut my school and other projects," she said. The group Human Rights Watch expressed dismay at the court decision, saying the attack on Mai was a "crime that took place in full public view and the perpetrators were publicly identified".
Capital Talk (15th June 07) Part - 2
URL: http://www.youtube.com/watch?v=pynroVLZ0bY
Capital Talk (15th June 07) Part - 3
Capital Talk (15th June 07) Part - 4
Capital Talk (15th June 07) Part - 5
Despite the social and economic hardships and discrimination suffered by the vast majority of Pakistan's women today, women did benefit from the social and political reforms that accompanied Pakistan's independence movement. As early as 1917, a group of women in India organized for improved educational opportunities and the right to vote for women. The colonial administration initially rejected the demand for the female franchise. But by 1935, with India's two major nationalist parties, the All-India Muslim League and the Indian National Congress, having joined the demand, women "with the requisite property and educational qualifications" -- the same restrictions imposed on men -- were granted the franchise. Moreover, for the first time, women were guaranteed 6 out of a total of 150 seats in the Council of State and 9 out of 250 seats in the Federal Assembly. (64) Women's participation in public life advanced so markedly during this period that by December 1938, the All-India Muslim Women's League had branches all over the country. How much progress women have been able to achieve in Pakistan has depended to a large extent on the political expediencies of the moment.
URL: http://youtu.be/q9LLwAPMdaw
The Great Debate & Kasuri (GEO TV 2007)
Ali Ahmad Kurd's famous address to Supreme court bar(part 1)
LAHORE: Judges of the higher judiciary are making up their minds about cases after reading newspaper headlines and watching TV shows, former president Supreme Court Bar Association (SCBA) Ali Ahmed Kurd said on Tuesday. Describing the present situation as "justice hurry and justice worry", Kurd deplored the fact that the judges were visiting and addressing the bars and said they would have to "prove themselves worthy of their positions". According to Kurd, judges in the United States neither read newspapers nor watched TV programmes, but focused only on their work. – ISLAMABAD: Ali Ahmed Kurd, the firebrand leader of the lawyers' movement and former president of the Supreme Court Bar Association, who has been keeping quiet for quite some time, surprised a lot of people on Tuesday with his blunt criticism of the way the Supreme Court was behaving. Judges should "behave like judges", he said. Speaking during a talk show on "Challenges facing the judiciary", he said that people had reservations about the verdict handed down by the Supreme Court on petitions challenging the National Reconciliation Ordinance.According to him, the judgment appeared to be based on newspaper headlines and talk shows of private TV channels. REFERENCE: Kurd unhappy over SC verdict on NRO By Iftikhar A. Khan Wednesday, 23 Dec, 2009 http://www.dawn.com/wps/wcm/connect/dawn-content-library/dawn/the-newspaper/national/12-kurd-unhappy-over-sc-verdict-on-nro%E2%80%93bi-09 Judges deciding cases on media lines: Kurd Daily Times Monitor Wednesday, December 23, 2009 http://dailytimes.com.pk/default.asp?page=2009\12\23\story_23-12-2009_pg7_12
Ali Ahmad Kurd's famous address to Supreme court bar(part 2)
URL: http://www.youtube.com/watch?v=kbTD-ZtDPkg
Judicial Dictatorship & Lawyers - Part - 2 (GEO 22 Dec 2009)
URL: http://www.youtube.com/watch?v=e9Igv1kg5gU
URL: http://youtu.be/S7VBbtAyPWE
Judicial Dictatorship & Lawyers - Part - 4 (GEO 22 Dec 2009)
URL: http://youtu.be/oPAn4TC1se8
1. Justice Irshad Hassan Khan, Chief Justice of Pakistan,
2. Justice Mohammad Bashir Jehangiri,
3. Justice Sheikh Ijaz Nisar,
4. Justice Sheikh Riaz Ahmed,
5. Justice Ch. Mohammad Arif,
6. Justice Munir A. Sheikh,
7. Justice Abdul Rehman Khan
8. Justice Rashid Aziz Khan,
9. Justice Nazim Hussain Siddiqi,
10. Justice Iftikhar Mohammad Chaudhry,
11. Justice Qazi Mohammad Farooq,
12. Justice Rana Bhagwan Das,
13. Justice Mian Mohammad Ajmal,
14. Justice Deedar Hussain Shah,
15. Justice Javed Iqbal,
16. Justice Hamid Ali Mirza,
17. Justice Abdul Hameed Dogar.-APP
Judicial Dictatorship & Lawyers - Part - 5 (GEO 22 Dec 2009)
URL: http://youtu.be/C8KA5k6mAR0
URL: http://youtu.be/tkzkHS6WRSE
TAIL PIECE: